Excellence in PA Education since 1972
One of the oldest PA programs in the nation, we have graduated more than 1,650 PAs since 1972
The Program's rigorous and ongoing self-assessment process helps us identify and correct Program weaknesses
We have high expectations of ourselves and students and we work hard to help our students achieve excellence
Our faculty have a combined 120 years clinical experience and 80 years teaching experience.
---
NCCPA Certification Exam (PANCE) - Pass Rate for First-Time Takers
Pass Rate for First-Time Takers Table

| Year | WSU Ave | National Ave |
| --- | --- | --- |
| 2015 | 98% ↑ | 96% |
| 2016 | 100% ↑ | 96% |
| 2017 | 100% ↑ | 97% |
| 2018 | 100%↑ | 98% |
| 2019 | 100% | Available Jan 2020 |
| 5-year Average | 99.6% ↑ | 96% |

Our students also perform above the national average on other standardized measures of medical knowledge such as the PACKRAT and End-of-Rotation exams.
---
Enthusiastic Learning Environment
We strive to support and retain our students. Our 5-year mean attrition rate of 4% (deceleration, withdrawal, or dismissal) is below the national average (6%)
Our exit survey shows 85% of graduates believe we foster an enthusiastic learning environment committed to their success, and 96% felt we met our goal of transforming them into highly competent PAs
Student ratings for 95% of PA courses and 84% of PA faculty are at or above University averages
We use simulation, standardized patients, workshops, and case studies to augment classroom instruction. During the clinical year, all students are guaranteed experiences in certain supervised hands-on clinical skills
---
Evidence-Based Practice & Life-Long Learning
Our exit survey shows 99% of graduates believe we emphasize evidence-based practice life-long learning.
Clinical research has the power to improve patients' lives, and at WSU, many of our students contribute to that body of knowledge by co-authoring with faculty
Every WSU PA student completes a clinically-relevant Master's research project (100%)
We have a long, successful record of student research and publication – one of the strongest in the nation
The 5-year average publication and professional poster presentation rate for Master's projects is strong, 22%
---
Applied Learning Credit System (PA Passport)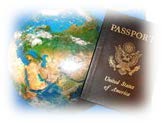 Becoming an excellent PA involves more than treating a disease. Every WSU PA student engages in applied learning in research, service, professionalism, and interprofessional education
---
Service-Learning Leaders
To provide excellent healthcare we must attempt to meet and understand the needs of the patient, family, and community.
Every WSU PA student performs volunteer community service.
Our rate of 100% engagement far exceeds the College rate of 60% and the University rate of 25%
Faculty-led initiatives include the Senior Mentor Program; Give-Kids-a-Smile fluoride varnish clinic; United Way Homeless Count; Ready Set Fit health education for elementary children; health topic presentations at a socioeconomically distressed high school; and many others
Every year our students leave their mark by taking the initiative to develop their own opportunities to engage with and support the community
---
Patient-Centered, Interprofessional Care
Providing excellent healthcare requires a patient-centered, evidence-based, interprofessional team approach
Every WSU PA student engages in opportunities to learn about, from, and with other healthcare professionals during their didactic education and on clinical rotations
---
Primary Care, Rural, & Underserved
Learning medicine in rural areas allows our students to see it all and really get to know their patients and community
Every WSU PA student completes at least 18 weeks of rotations in primary care and 12 weeks in rural areas
Our alumni practice in rural underserved communities at nearly 4 times the national rate, 45% 11% nationally
Our alumni practice in primary care at 5 times the national rate, 46% vs. 26% nationally
National data from NCCPA 2017/18 report
---
Low Debt & Strong Employment Opportunities
The typical WSU PA student graduates with about half the amount of student loan debt as compared to the national average for PA students; and starting salaries for our graduates are highly competitive .
Employers love our graduates – Employers rate our graduates as 8 out of 5.0 for knowledge, patient management skills, overall preparation as a PA, and probability of hiring a WSU PA if there were an opening
Jobs are waiting for our graduates – By the time our students graduate, 88% say they already have a job lined up or have multiple offers.