VPN on Apple iOS: iPhone and iPad
1. Visit the App Store and search for Global Protect. Press Get to install on your phone or tablet.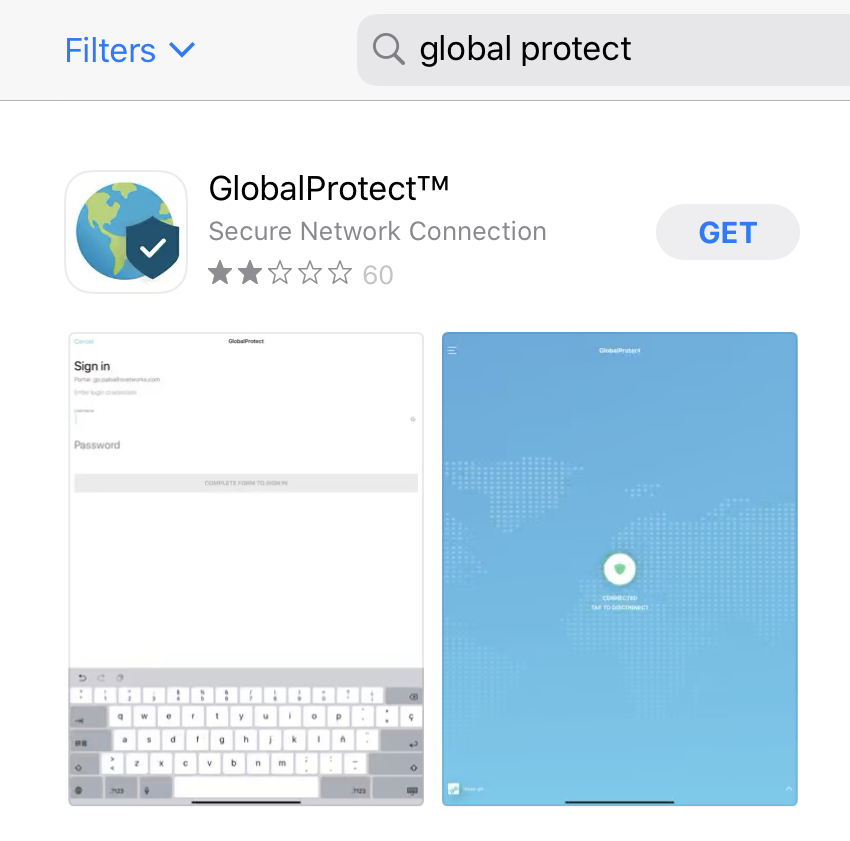 When you open the App, you will be prompted with a couple of options.
2. Notifications: If you would like for the App to send you notifications, press Allow when prompted.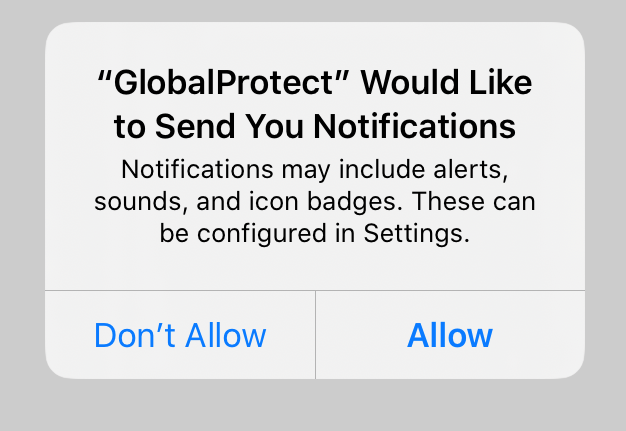 3. VPN Configurations: In order for the VPN to work correctly, you must Allow GlobalProtect to add VPN Configurations. When prompted, press Allow.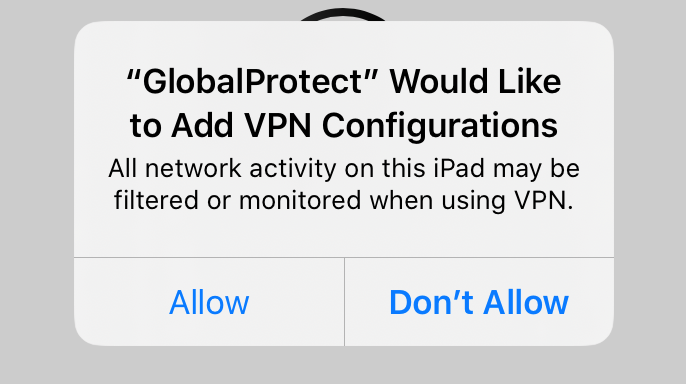 4. For Portal Address, type vpn2.wichita.edu. Press Connect.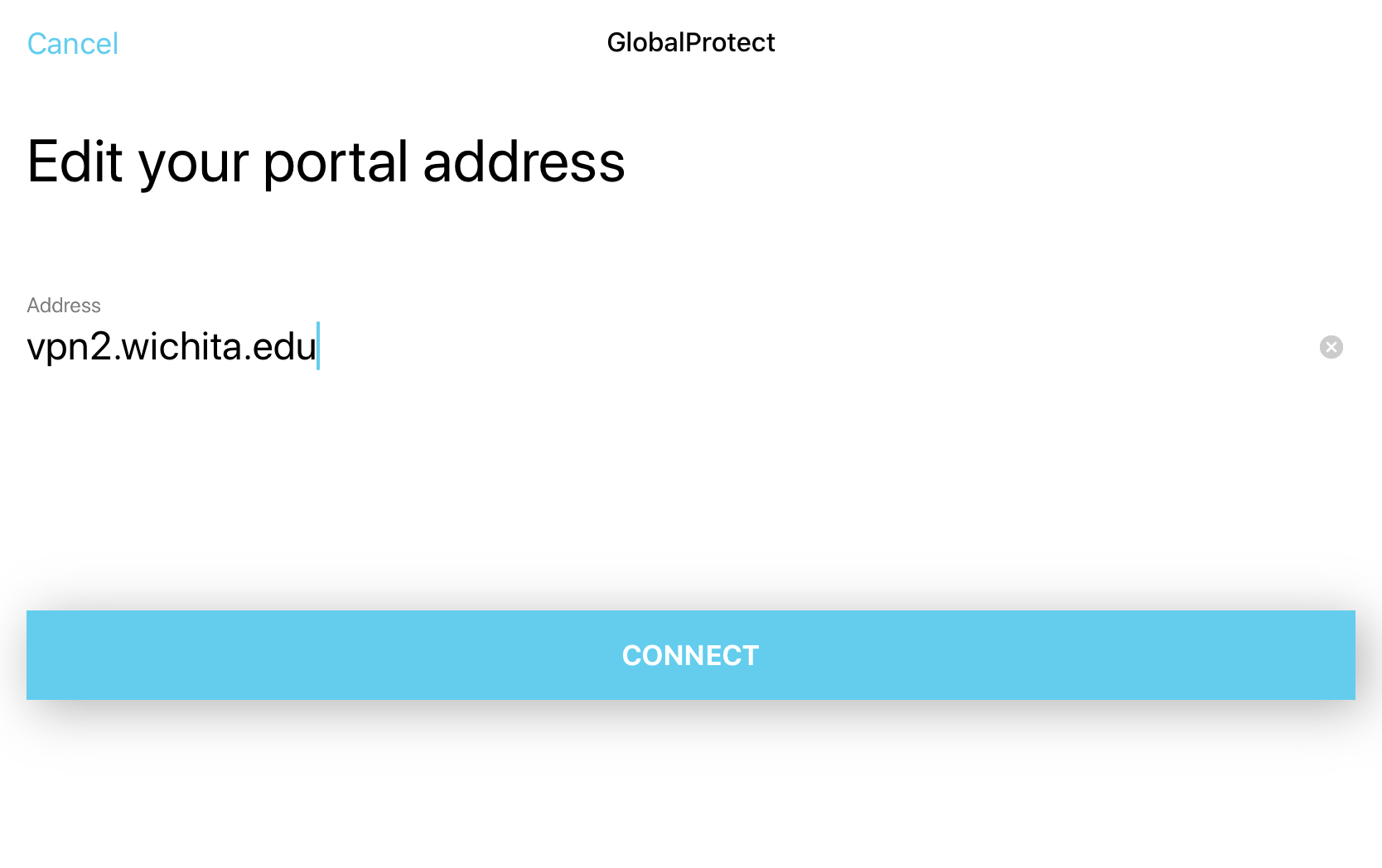 5. You will be taken to a sign in page:
For Username, enter your myWSUID.
For Password, enter your myWSUID password.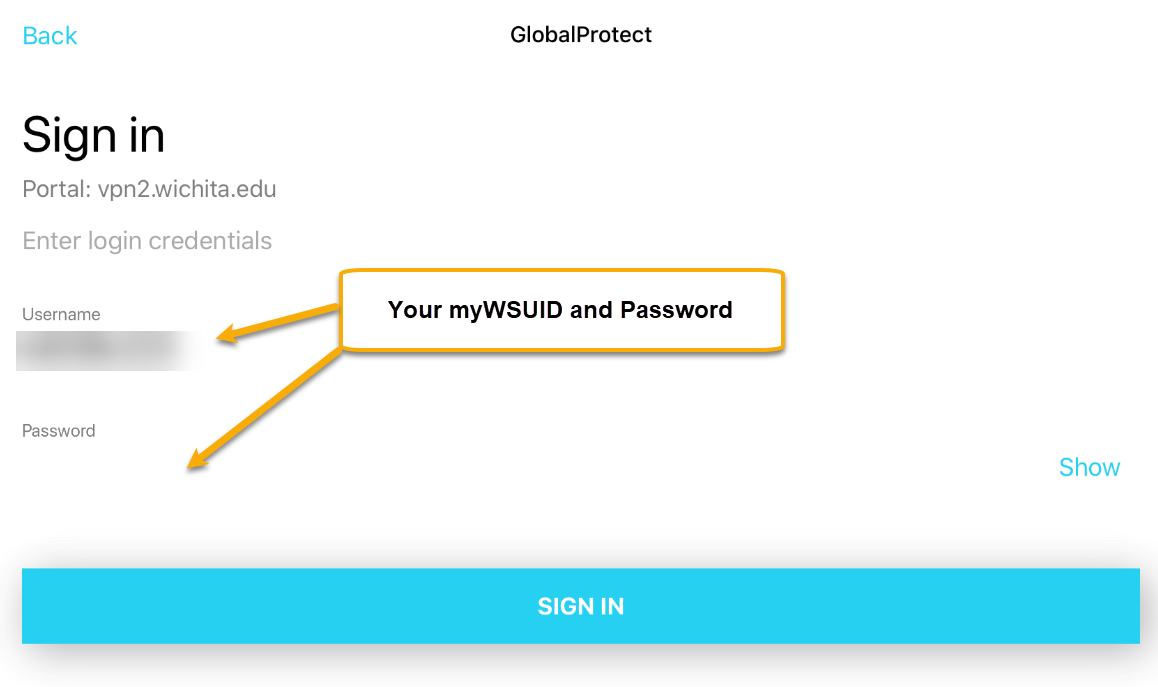 6. When you arrive at the screen below, you are connected. To disconnect, press the circle that reads "tap to disconnect."