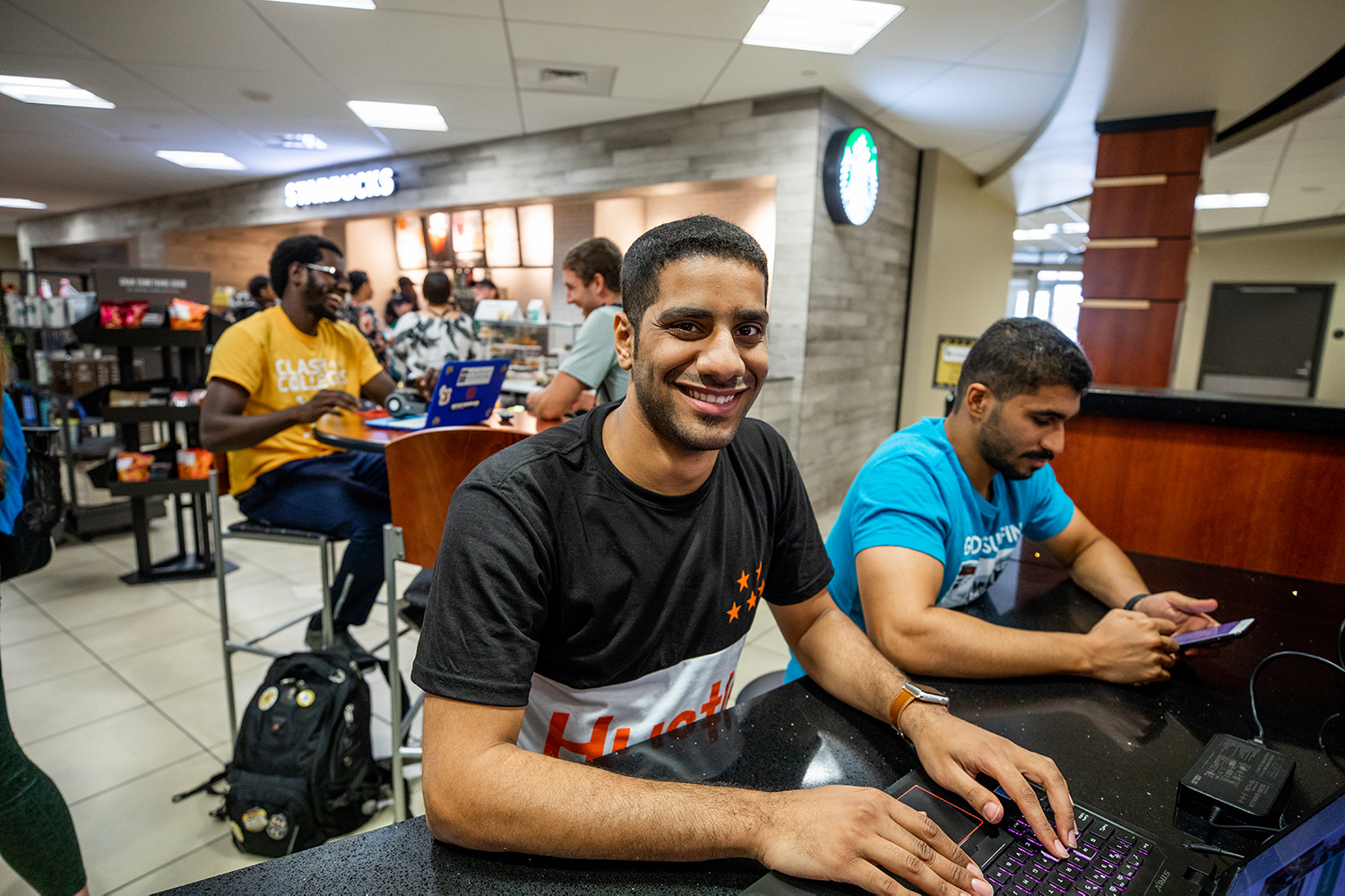 Virtual Part-Time Student Employment Fair
Friday, July 17, 1 - 3 p.m.
Current and Incoming Students
As a Wichita State Shocker, you will be in Wichita quite a bit this fall - why not earn a paycheck and gain experience too? You will create fun, convenient and useful connections with fellow Shockers and Wichitans.

If you are interested in working part-time during school, attend the Virtual Part-time Student Employment Fair with on-campus and off-campus employers.

Register and sign-up for 5-minute interviews July 7 - 14. Instructions below:

---
You're attending a virtual career fair with Career Fair Plus! Whether this is your first virtual fair or not, follow this guide to ensure you're ready and set up for success!
Prior to the Virtual Fair
Setting up
Download the Career Fair Plus app to your phone. Click here to download to iOS, or click here to download for Android
Open the app, and navigate to the organization/school and the fair you are attending
Create an account
You can start looking through the employers that will be attending your virtual fair without needing to create an account.

When you're ready to start scheduling appointments, you will need to create an account and build your profile.
Make sure you build a complete profile that includes your resume as well as other relevant information. This is the profile employers will see when you make appointments to meet them, so you want to make a good impression! Don't forget to upload your resume!
Scheduling appointments
As you browse the employers who will be at the virtual fair, you can schedule appointments to meet with them virtually.
Tap on the employer you are would like to meet with and then tap 'Virtual Appointments' to see the schedules they have available
Select the schedule that you're interested in; employers may have multiple schedules
Select a time that works for you, and hit 'YES' to book the appointment slot
If you are not signed in, you will be prompted to sign in. If you have not yet created an account, you must do so at this stage in order to schedule appointments.
Don't forget, appointments are first-come, first-serve, so if there is an employer you want to meet with, don't wait to schedule an appointment with them!
Get ready for the fair by attending one of our Virtual Fair Prep Workshops on July 14 at 5:30 p.m.CST, or July 15 at 12 p.m.CST