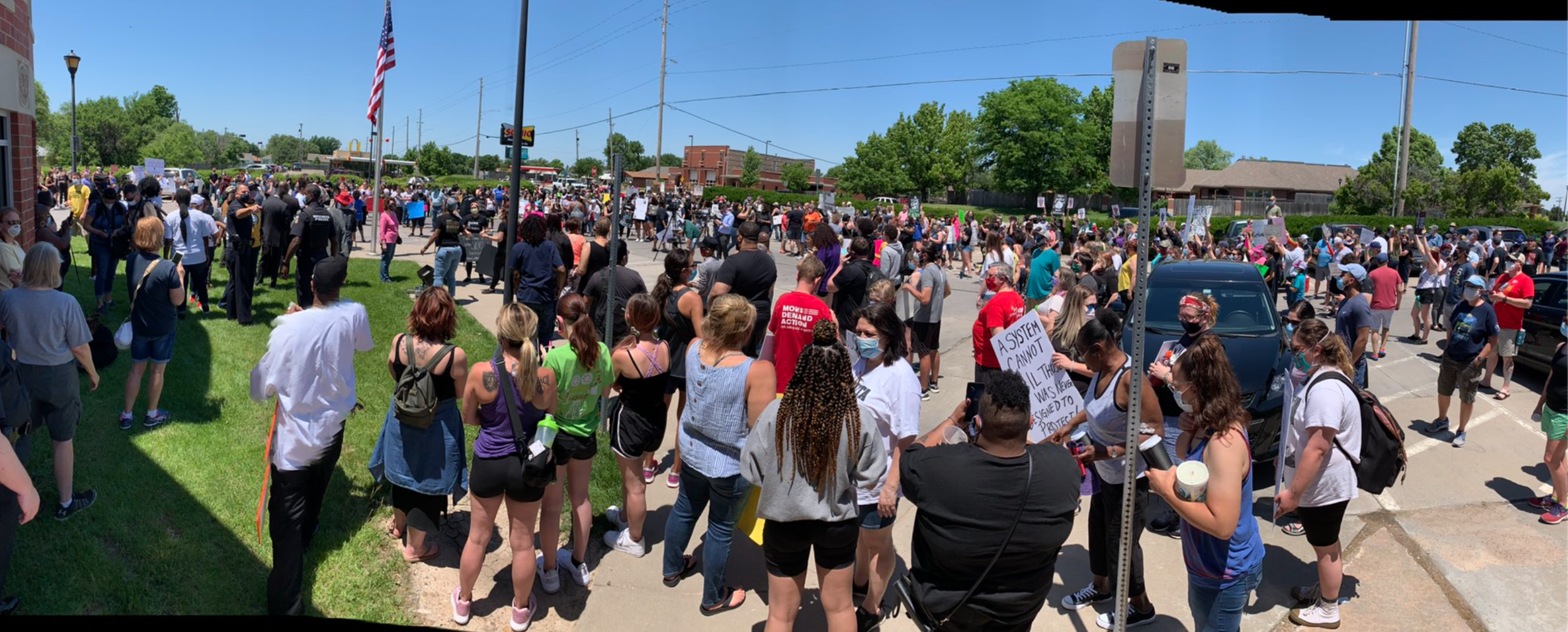 Wichita State stands with those who have been inflicted by injustice
The last few nights have clearly demonstrated the continued unrest and heartfelt anger over the many injustices placed upon men and women in the African American community. All of this comes at the same time when clear health disparities of our nation – especially for the African American population – have hit hard and with devastating results.
As a community, we are witnessing anger built up over hundreds of years and rekindled through unimaginable actions of our fellow Americans.
We must continue to remember how we have come to this place. But more importantly, we must ask ourselves as individuals, as a campus and as a nation: How do we come together in one unified loud voice and with deliberate non-violent actions to put a stop to inequality and injustice where it takes place and to whomever it affects?
We are confident that Wichitans of all races, faiths and backgrounds can come together in solidarity over the unquestioned value of respect and love for our African American Community.
Indeed, let us peacefully demonstrate our solidarity and support for every member of our society that faces discrimination and racism.
Moving forward in the future days, weeks and months, we will be asking a number of our Wichita State University campus leaders in our administration, faculty, staff and student body to help guide our institution into even stronger and deliberate conversations, engagement and action, both on our campus and within our community.
Until then, during this weekend, let us take time for reflection and hold in our thoughts and prayers the those who have been inflicted by injustice and explore our hearts for ways that we can each contribute to improving our shared human condition.
Dr. Jay Golden, President
Dr. Marche Fleming-Randle, Chief Diversity Officer
Wichita State University
---