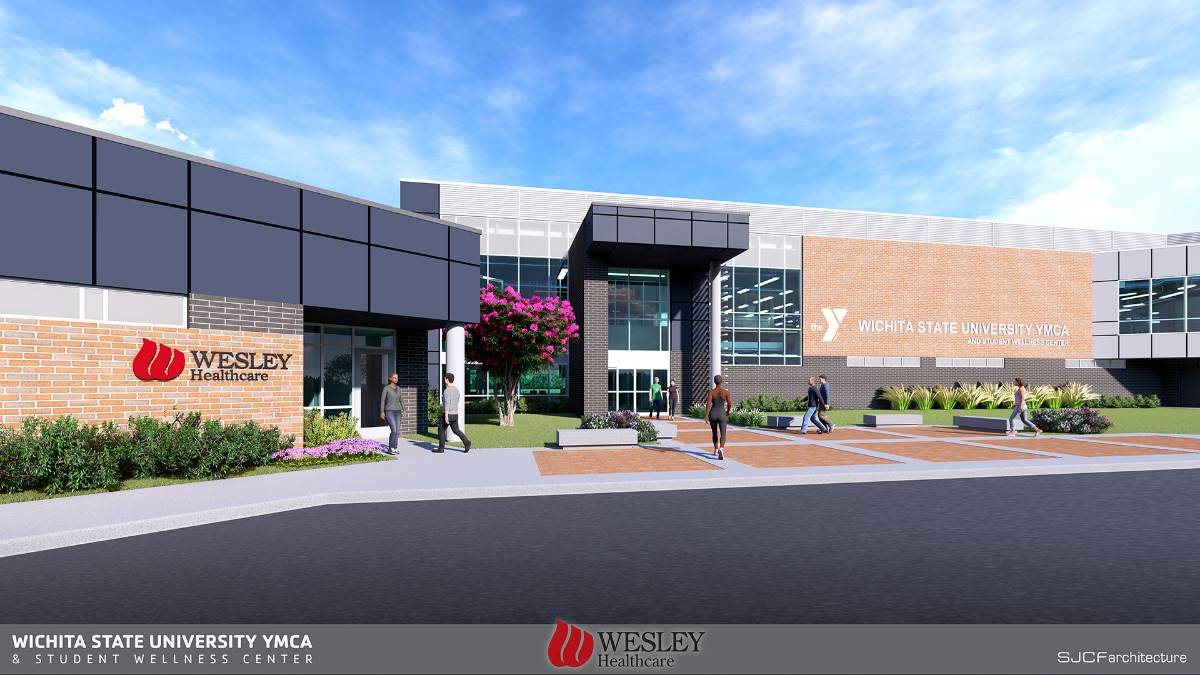 Wichita State will be home to the new Wesley Healthcare Urgent Care Center (UCC), thanks to a $3 million partnership between Wesley Healthcare and the Greater Wichita YMCA.
The urgent care center will be located inside the new campus YMCA and is expected to open at the same time, in early 2020.
It will provide extended weekday and weekend hours to serve students, faculty, staff, residents in surrounding communities, and employees of WSU's partner companies.
The increased health care options will help meet the needs of the WSU community, says Camille Childers, director of WSU's Student Health Services.
"Everyone wins with this partnership," Childers says. "Students will continue to receive quality, affordable services through Student Health, while the addition of the UCC will provide access to onsite X-ray when needed and an option for medical services on weekends. This facility will assist in creating a healthy WSU campus community and surrounding neighborhood."
The UCC will provide the added bonus of increasing opportunities for the WSU College of Health Professions and Wesley to work together on hands-on learning experiences for students. No student tuition/fees or tax money are going into the urgent care center.
Once open, the center will likely have 10 exam rooms. Although housed in the same facility, the entry to the urgent care center will be separate from the YMCA and Student Wellness Center to ensure private access for patients.
WSU and the Greater Wichita YMCA announced efforts last year to bring a YMCA to the university. The new Y will provide for the creation of a Wellness Center that will house comprehensive student health and counseling services.
In addition, the Y is expected to serve students, faculty, staff, community members and employees of partner companies, with key programs to help strengthen students and the underserved surrounding neighborhoods.
Capital fundraising efforts for the YMCA are still underway by the Greater Wichita YMCA.
The goal for the urgent care center is to work alongside the medical providers at WSU, not compete with those services, all while bringing needed health services to the people who live in northern Wichita, says Wesley Healthcare President and CEO Bill Voloch.
"We are very excited to partner with two outstanding organizations like the YMCA and Wichita State. All three organizations have similar missions – to care for and enrich the lives of people who live in Wichita," says Voloch.
"Our goal is to create a holistic model for health with a full continuum of services, from preventive care to urgent care, and from nutrition to recreation and fitness," says YMCA President and CEO Ronn McMahon. "This $3 million partnership will make this possible."