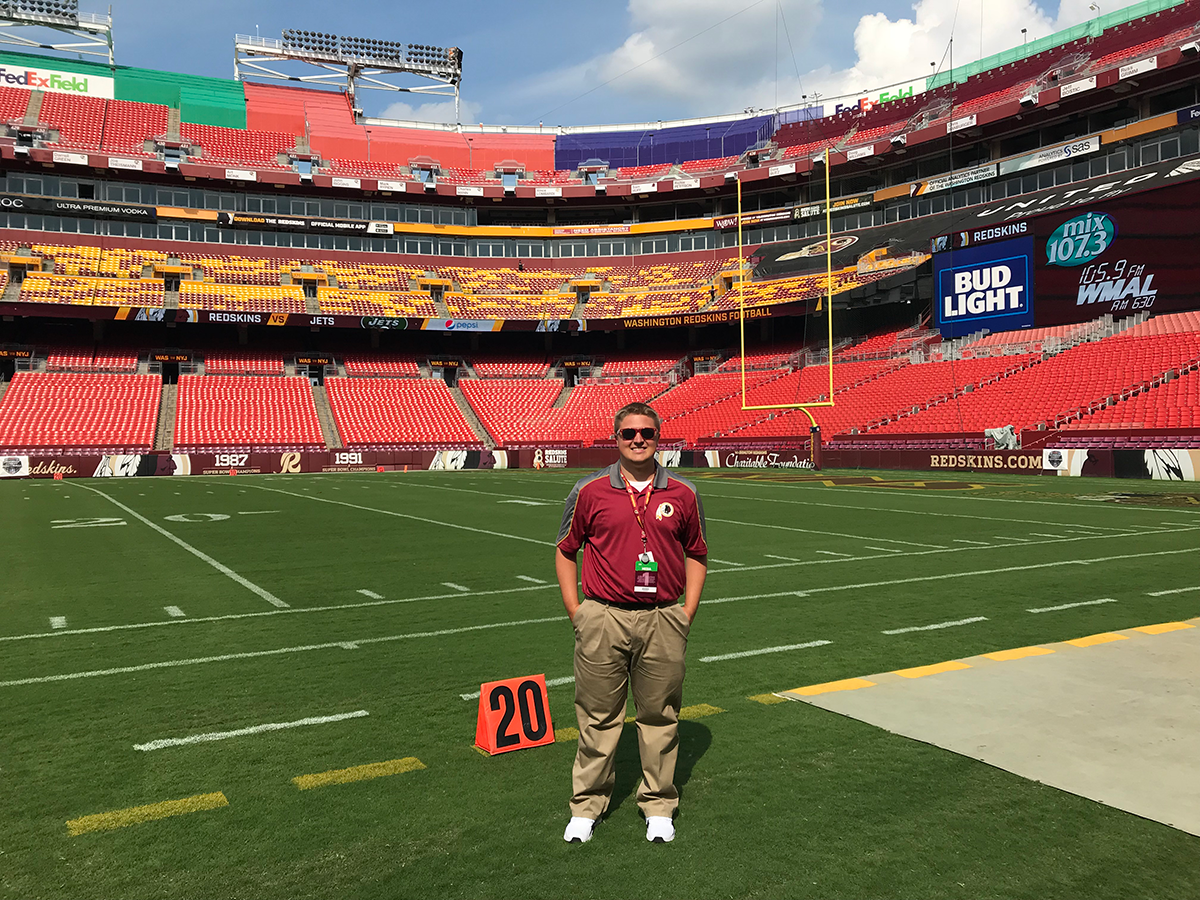 Senior Grant Cohen believes that big dreams can lead to bigger opportunities. He proved this by landing a dream internship with the Washington Redskins summer.
As a digital content intern, Grant spent his days updating the NFL team's website, shooting videos, updating the roster, writing feature articles, transcribing quotes and interviewing the players and coaches. He also attended practices and press conferences, where he had the opportunity to ask questions and gain more information about the team.
"I've taken the opportunities that Wichita State has offered me, and it helped me land my internship," says Cohen. "I've been able to build my writing portfolio and get a great experience."
Early in his college career, Cohen realized that making connections and gaining experience in his field would make him a good candidate for future jobs. He has also interned for KWCH, Bethesda Big Train Baseball, SB Nation, The Wichita Eagle, Collegiate Baseball Scouting Network and the American Athletic Conference.
All of his experiences have allowed him to build a strong portfolio.
"I wouldn't have been able to get here without WSU," said Grant. "I am very grateful for this opportunity and love being around the people. They are very humble people and treat me with a respect."
After graduation, Cohen hopes his experience will enable him to land a job as a sports reporter for a professional team.
---