F1RST-GEN SHOCKER SERVICES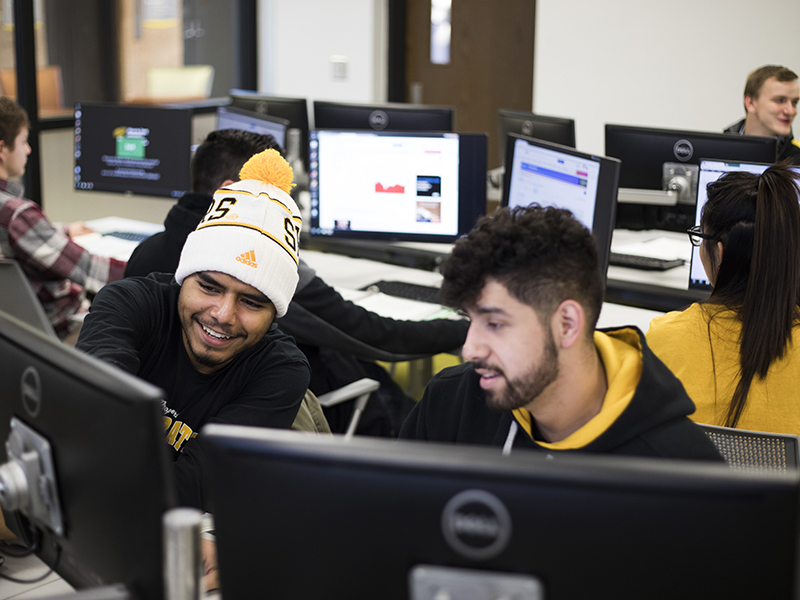 Wichita State University has a robust set of resources and services that support and care for our students and members of our community.
The F1rst-Gen Student Campus Resource Flyer
FGCC's intention is to create an environment where all can learn and contribute to the creation of knowledge. The F1rst-Gen student campus resource flyer was compiled to provide those resources available to all studentts and those geared towards helping first-generation college students.

F1RST-GEN SHOCKER RESOURCES
CAMPUS STUDENT SERVICES
CAMPUS PROVIDER
MAIN CAMPUS LOCATION
SERVICE DESCRIPTION
OneStop

JARDINE HALL, ROOM 112

P: 855-978-1787

The One-Stop office provides responses to questions about Wichita State and features 24/7 student support and service; live chat, phone and web ticket options; immediate and personalized assistance; self-service option via website with help articles; and face-to-face service.
Office of Financial Aid

JARDINE HALL, ROOM 203

P: 316-978-3430

Financial Aid provides numerous options for assistance in the form of scholarships, grants, loans and work opportunities to qualified students. Its team also administers all Wichita State University general scholarships and coordinates the delivery of most academic department and off-campus scholarship funds
Office of Academic Advising
See the advising page for the college advising office location.
The advising office provides a personalized way to explore options and make good decisions that help you attain your educational and career goals from first year students to graduate students.
Office of Adult Learning

GRACE WILKIE ANNEX, RM 150

P: 316-978-8325

The office provides services for adult learners, transfer, active duty military, veterans and returning students, whether finishing a degree, changing course to another option or beginning a new pathand offering classes at a variety of days and times.
Office of Student Success

NEFF HALL, ROOM 115

P: 316-978-3209

Student Success office assists students to develop skills and plans to graduate in a timely manner while engaging with our community of learners.
Shocker Learning Center

LINQUIST HALL, ROOM 107

P: 316-978-3023

The Shocker Learning Center provides Supplemental Instruction (SI), tutoring and peer coaching to support your learning, study skills workshops and strengthening connections by providing a space and connecting you with academic and campus resources.
Office for Student Money Management

NEFF HALL, ROOM 115

P: 316-978-3254

Whether you need to create a financial survival plan for college, get assistance with federal aid forms or learn about establishing good credit and avoiding identity theft — you can get help from our certified peer financial coaches.

Office of Diversity and Inclusion

RHATIGAN STUDENT CENTER SUITE 208

P: 316-978-3034

The Office of Diversity & Inclusion (ODI) is also known as, "Your Home Away from Home." ODI strives for academic excellence by creating an environment that educates, empowers and mobilizes our students, campus and community. In our community, our members view themselves as ambassadors for fundamental freedoms and respect the differences in others.