Workers Compensation Overview
Workers Compensation is insurance that provides coverage for an employee who has suffered an injury or work-related illness resulting from job-related duties and must seek medical assistance. An employee is eligible for workers compensation if an injury or illness occurred as a result of his/her work activity and occurred while the employee was in pay status.
When an employee suffers a work-related injury or illness at Wichita State University, that employee must follow proper procedures in order to be eligible for compensation. It is important to contact Human Resources (HR) if you have any questions.
Please submit an Accident or Illness Report and Prescription Form to the Human Resources within three business days of any on-the-job injury or work-related illness. A workers compensation claim must be filed with Kansas Department of Health and Environment (KDHE), State Self-Insurance Fund (SSIF) in both treatment-seeking and non-treatment-seeking situations.
What to do if you are injured while working or suffer a work-related illness:
Other helpful links:
State Self-Insurance Fund (SSIF)
State Self-Insurance Fund, a division of KDHE, oversees all Workers' Compensation claims for state employees. After OHR collects all necessary paperwork, we will send it to SSIF who will determine if your claim is approved or denied.
CompAlliance
CompAlliance is the insurance company that pays medical bills for claims that SSIF has determined are approved for compensation.
Kansas Department of Labor
For questions about Workers' Compensation Law, please visit the Kansas Department of Labor links below.
Kansas Department of Labor, Division of Workers' Compensation
Who to Contact
Total Rewards Team
totalrewards@wichita.edu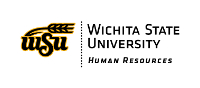 SME: CB
Revised: 8/7/19 HB