Campus Ministry Mission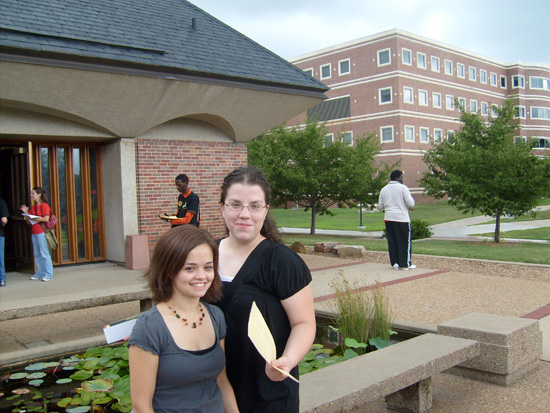 The mission of Campus Ministry at WSU is to nurture spiritual growth in the academic environment at Wichita State University. We are an ecumenical ministry, welcoming and accepting people from a diversity of Christian faith traditions, and in open dialogue and cooperation with other faith traditions. We believe that intellectual and spiritual growth go hand-in-hand. We also affirm that real peace comes through respect and dialogue.
How You Can Help:
You are invited to pray for us, call, write, visit or email us to find out how you can help in the efforts of this vital ministry. Campus Ministry at WSU serves a diverse campus population, encourages learning about and respect of all faith traditions, and seeks to develop capable leaders for the 21st Century. Please join us on this exciting journey.
Refer a Student:
If you know someone you think would like to connect with what CM@WSU is doing, please let us know by filling out the referral form found here. They'll get a special greeting and invitation to upcoming events and opportunities.
*Mission and Help statements adopted by Campus Ministry at WSU Board - March 2010