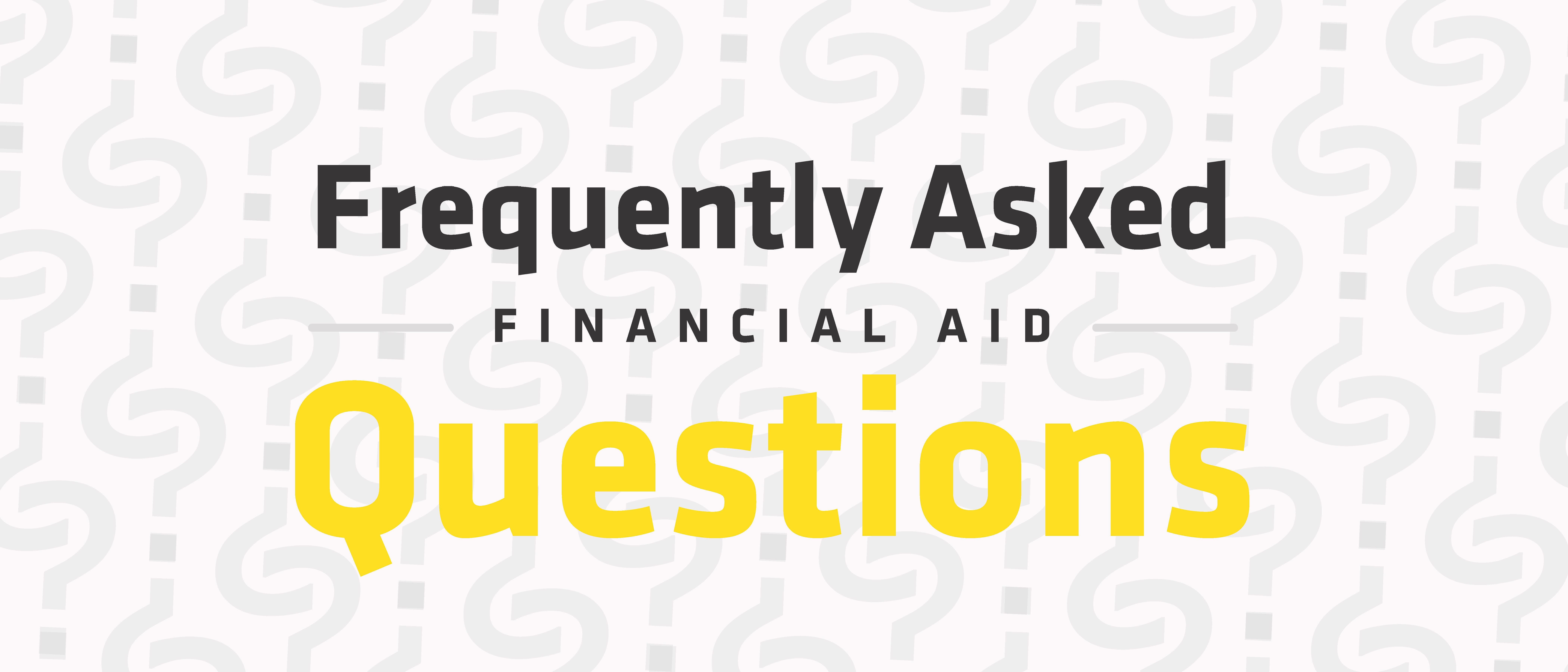 ---
General Questions
1. How do I apply for financial aid?
Complete the Free Application for Federal Student Aid (FAFSA) and release the data to WSU by adding WSU's school code (001950).
2. What kind of assistance can I apply for?
There are four main types of financial assistance for college: grants, loans, work-study, and scholarships. To apply for federal financial aid which includes grants, loans and work-study complete the Free Application for Federal Student Aid (FAFSA). For additional information regarding WSU scholarships, please visit the scholarship section of our website: wichita.edu/scholarships.
3. How much money will I get?
You will not know how much money you are eligible for until after you apply. Based on the information you provide on the FAFSA, WSU will create an award package for you that may include federal grants, loans, work study and/or WSU scholarships. Be sure to meet WSU's December 1st priority date to maximize your federal financial aid assistance.
4. Why was I offered loans but no "financial aid"?
Federal financial aid is made up of grants, work subsidy programs and student loans. Loans offered to students are subsidized in part by the federal government and are not subject to credit, making them more attractive than commercial private loans. The ability of students to defer repayment until after they leave school is also a feature not found in commercial loans. Therefore, student loans are considered aid. Federal grant offers are typically reserved for the most needy students and families. Middle-to high-income families therefore might see little or no federal grant money in their financial aid offers.
FAFSA

1. Where do I get a FAFSA?
The quickest way to apply is online using FAFSA on the web at www.fafsa.gov. You may also go to www.fafsa.gov to download a PDF version of the FAFSA or call 1-800-4-FED-AID to request a paper application.
2. What is the FAFSA deadline?
December 1st is WSU's priority date. Students can file after this date, but the opportunity to receive some types of aid programs will be greatly reduced. Eligibility for the Federal Pell Grant and/or Federal Direct Loans are not affected by this priority deadline.
3. What if I don't think I will qualify for federal aid?
Apply Anyway!!! More and more students are qualifying for federal aid options, and almost everyone is eligible for some form of assistance. Each year Wichita State awards more than $100 million in aid to over 60% of our student body.
4. Why do I need a FSA ID?
An FSA ID is comprised of a username and password and can be used to login to certain Federal Student Aid websites, such as the Free Application for Federal Student Aid (FAFSA).
The security of your FSA ID is important. Your FSA ID can be used to:
Electronically sign Federal Student Aid documents

Access your personal records

Make binding legal obligations
5. My parents have more than one student in college. Can they use the same FSA ID for each student?
Parents who need to electronically sign their student's FAFSA will need their own individual FSA ID. If the parent has more than one student attending college, the parent may use the same FSA ID to sign each of the applications.
6. What is an EFC?
Your EFC (Expected Family Contribution) represents how much you/your family can afford to pay towards your education for the academic year. It is calculated from the information that is submitted on your FAFSA. This number is used to determine your eligibility for federal student aid.
7. What if I did not include Wichita State on my original application for financial aid?
If you did not include Wichita State on your FAFSA log back on-line at www.fafsa.gov and select Add School, in the returning user section. Be sure to submit the changes. If you are unable to add Wichita State online, call Federal Student Aid at 1-800-4FED-AID (1-800-433-3243) and request that Wichita State (school code: 001950) be added to your FAFSA.
8. What if my application is rejected or I need to make corrections?
You must review your Student Aid Report (SAR) to correct this situation. Using your Federal Student Aid ID (FSA ID), review your SAR to make the necessary corrections and resubmit it to the Federal Processing Center. Any changes or corrections can be made on-line at www.fafsa.gov.
Student Aid Report (SAR)
1. I just received an email that my Student Aid Report (SAR) is available online. What do I do with it?
After you apply for federal student financial aid, you'll get your FAFSA results in an email report within a few days after your FAFSA has been processed or by mail within a few weeks. Your SAR is a summary of the financial and other information you reported on the FAFSA. Read the SAR and check it for accuracy. If there are no corrections, keep it for your records. If you need to make corrections, do so and submit the SAR online. Your SAR will contain your Expected Family Contribution (EFC), which is the number that is used to determine your eligibility for federal student aid, so it is important to review the SAR for accuracy.
Verification
1. What is verification?
Verification is a process that ensures that the information you reported on your FAFSA is accurate. Verification selection can be random or because your FAFSA data was incomplete, estimated or inconsistent.
2. What happens if I am selected for verification?
If any further information is needed you will be contacted, by the WSU Office of Financial Aid. We are required to ask you to provide documentation to confirm the information on your FAFSA. This may include a verification worksheet and your federal tax and/or income documents. If you are a dependent student, this may include copies of your parent's tax and income information as well.
Loans
1. What is the difference between Subsidized and Unsubsidized Federal Student Loans?
A subsidized loan is awarded based upon need. The federal government pays the interest on the loan while the student is in school, and only after leaving school does interest begin to accrue.
An unsubsidized loan is not based upon need. Interest begins immediately, and the student can elect to pay it as it accrues or have it added to the loan principal to be paid when the loan goes into repayment.
2. What is an "alternative" loan?
Alternative loans are available to students who are not eligible for federal financial aid or who need additional funds to meet their educational expenses. Alternative loans are not guaranteed by the federal government. In addition, the lender will review your credit history as well as other criteria to determine eligibility, amounts and rates.
3. What is a Parent (PLUS) Loan and how do my parents begin the process of getting the loan?
Parents of dependent students may choose to borrow under the federal Parent PLUS program on behalf of their student. A Federal Parent PLUS loan is a low-interest, unsubsidized federal loan that allows a parent of a dependent student to assist in paying for their student's college education. The parent repays the loan, NOT the student. The PLUS loan limit is the annual cost of attendance minus other financial aid. To apply for a Parent PLUS loan, the parent must complete and submit an online application at studentaid.gov.
4. I've decided I don't want a loan that I accepted earlier. How do I cancel it?
You can complete an online revision form through your myWSU account under the myFinances tab. If the loan has not yet been paid to your account this is a relatively simple process. However, if the loan has been disbursed to your account already, you will need to make arrangements to voluntarily return those funds.
5. I now want a loan I declined earlier. How do I reinstate it?
You can complete an online revision form through your myWSU account under the myFinances tab. If your financial aid offer has not changed since the loan was declined, reinstatement is fairly simple. If you have since received any additional aid, changed grade levels, or had a budget adjustment, a financial aid specialist will have to review your eligibility.
Scholarships
1. How do I apply for scholarships?
Incoming students who are graduating seniors in high school or directly transferring from another institution receive automatic consideration for scholarships when they become fully admitted to the university. High School seniors will need their sixth semester transcript and ACT/SAT score. Transfer students will need their most recent college transcripts. For more detailed information, refer to our scholarships website: wichita.edu/scholarships. Students may complete the admission application online at wichita.edu/admissions.
2. Do I need to file a separate scholarship application for my academic college?
Yes. The WSU Undergraduate Admission/Scholarship Application is for all WSU incoming student general scholarships. However, students should also check with their academic college because college specific scholarships may have different application forms, procedures and deadlines. The academic college scholarship contacts can be found at: wichita.edu/additionalscholarships.

3. I am getting a scholarship from an outside organization. Will this affect my financial aid?
Scholarships from sources outside of the university are considered outside resources and must be included in a student's overall financial aid package. These resources must be sent through the Financial Aid office and processed to the student in the same way any other aid is. When a resource is applied to a student's financial aid package, that student's "need" will be reduced and there MAY be cause for your aid amounts to be changed resulting in lower loan amounts, etc. depending on your "need" status. If any changes occur on your account, you will receive an e-mail notification on your WSU e-mail account letting you know changes were made. You are welcome to contact the Financial Aid Office to get more detailed information regarding those changes.
4. How will I get my outside scholarship?
Outside source scholarships are applied to a student's Financial Aid account when the funds arrive in our office, as long as no further action from the student is required, i.e. endorsement, increased enrollment hours, etc. Those checks are then deposited with Accounts Receivable and applied as a payment to your Tuition & Fees account. If this payment results in a credit balance, those funds will be sent directly to the student either via Direct Deposit or check. Once the check has been deposited, all further processing and timeframes fall under Accounts Receivable's purview.
5. How do I find out about graduate assistantships or graduate fellowships?
Contact your department or the WSU Graduate School.
Federal Work-Study
1. What is Federal Work-Study?
Federal Work Study is a program where you can work part-time to help earn money for your education. It is available to both undergraduate and graduate students who are at least half-time students. You will be responsible for finding a work-study job (most are on campus), and you would be paid by the hour.
2. How do I get Federal Work-Study?
Priority is given to students who demonstrate financial need and meet WSU's December 1st priority date for filing the Free Application for Federal Student Aid (FAFSA). You must indicate on your FAFSA that you are interested in work-study as part of your financial aid assistance. If you were not awarded work-study and are interested please contact our office to be placed on a waiting list.
3. How do I find a Federal Work-Study job?
Check out the available positions on the WSU Career Services website at wichita.edu/careerservices.
4. Is it possible to replace my Federal Work-Study with additional loans?
It may be possible if you have not already been awarded the maximum loan amount for your status and grade level. You will need to contact our office to determine if you have any remaining loan eligibility.
5. Is the work study money I earn directly applied to my tuition?
No. Work study simply subsidizes your earnings at your job. You will receive a paycheck just as you would at any job. If you do owe money for your tuition, however you should make payments using these funds.
International Students
1. I am an international student and have not obtained any kind of U.S. citizenship status. Do I qualify for any federal financial aid?
Unless you are a permanent resident or a political refugee granted status by the (INS) Immigration and Naturalization Service, you are not eligible. International students who have a F1 or F2 student visa are not eligible for federal aid.
Special Circumstances
1. What happens if my family's financial situation changes?
If your family's situation changes after completing the FAFSA, you may be able to file a Professional Judgment request with our office. To obtain the form you must contact the Office of Financial Aid to review your circumstances with a counselor. Be aware that you will be required to provide detailed information and documentation.
2. What if I think I am independent of my parents?
Not living with your parents does not automatically qualify you as an independent student. Independent status is determined by the federal government based on questions on the FAFSA in regards to your birth date, marital status, degree, veteran status, and more. To be considered independent for federal financial aid purposes you must be able to answer yes to at least one of these questions. If none of these conditions apply but you feel that you have extenuating circumstances, contact the Office of Financial Aid to schedule an appointment with one of our advisors. Please note you will be required to submit detailed information and documentation to support your circumstance.